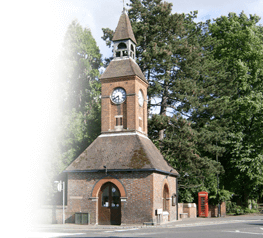 Low Cost Quality Printing in Wendover and Aston Clinton
Welcome to Media Print Hub. We are Wendover and Aston Clinton's favourite local printing company. You can simply choose from any of our huge range of low-cost options, printed in high definition, or you can upload and print your own designs! It's easy...
We offer low cost full colour print in the Wendover areas we can deliver anywhere in the UK. All of our printed products are available either online or in-store and they can be ordered within minutes. We offer a great variety of different paper weights, paper sizes and finishes.
Please look through our full list of Printing Product List & Product Search to see the printing and printing products that we can offer for either yourself or your business.
You can also contact our friendly customer services team on 01296 340562 or email at: info@mediaprint-hub.com
At Media Print Hub we offer low cost full colour print in Wendover, Weston Turville and Aston Clinton and we delivers anywhere in the UK. All of our printed products are available online or in-store and can be ordered within minutes. We offer a wide range of paper weights, paper sizes and paper finishes. 
All of our great value printed products are:
Printed in high definition
Machine sealed
Come with guaranteed turnaround times
Free UK delivery (register first for us to add this to your account for ALL future orders)
We use vegetable based inks, recycle our plates & use FSC certified paper
Business Card Printing in Wendover:
Ordering Business Cards with Media Print Hub is easy. We provide lots of options to print the best business cards for your needs. Our broad range of business card products and finishes including silk, uncoated, gloss or matt laminated, spot UV, embossed, foiled, folded and shaped business cards so whatever you fancy, we've got a business card for you.
Leaflet Printing in Wendover and Aston Clinton:
Fast leaflet printing with guaranteed turnaround times. Leaflets are so versatile, posted out or propped up on the counter full colour leaflets look great and are incredibly low cost. We print our litho leaflets onto 150gsm gloss, 170gsm silk, 115 gsm gloss, 100gsm silk, 160gsm recycled and 100gsm recycled. We have a digital printing option ideal for runs of 50-250. Our paper choices are 170gsm digital silk, 150gsm digital gloss, 100gsm digital uncoated stocks.
Folded Leaflet Printing in Wendover and Buckinghamshire:
Folded leaflets make great mini brochures. They are easier to handle, cheaper than a booklet and cheaper to mail out (if you follow Royal Mails guidelines). If you have more to say than you can fit on a leaflet, get a bigger leaflet and fold it.
Flyer Printing in Wendover and Buckinghamshire:
Flyer design and printing is what we do best. With a huge amount of options like flyer sizes and papers.  Flyers are thicker than a leaflet and ideal to give your message more weight. Add a cut-out shape of your choice to make your flyer really unique. Whatever the use, for flyer design in Wendover we have a flyer to suit your business.
Booklet, Magazine & Brochure Printing:
Our lowest price A6, DL A5 or A4 booklets are where all pages are printed on the same weight of paper. Lots of people prefer to give their booklets a bit more impact by adding a thick cover. We have five cover style options perfect to turn heads - silk, gloss laminated, mat laminated, spot uv and spot uv with a die-cut. All our books are printed in high definition, folded, stapled (stitched) and trimmed to size.
Roller Banner Printing in Wendover and Aston Clinton:
We print Roller Banners to a very high standard with both a Budget range and an Exclusive range. Both of our Roller Banners products are perfect for long term use and for Roller Banner printing in Wendover and the whole of Buckinghamshire, we have a great range.
Outdoor Vinyl Banner Printing in Wendover:
Want to draw attention to your promotion? You can't beat Outdoor Vinyl Banners. These banners are perfect for indoor use and long term outdoor promotions. Choose from secure durable plastic clips or metal eyelets, all printed onto a 440gsm vinyl banner material.
Envelope Printing in Wendover and Buckinghamshire:
Here at Media Print Hub, we print a wide and varied selection of Envelopes. Click here to choose from our different types of envelopes on our main Envelope section of our site.  For envelope printing in Wendover, we have a great range.
Business Stationery Printing in Wendover:
Your stationery is your image. If your Letterheads, and Compliment Slips look sloppy, they will assume your work is too. If your logo looks dated, they will figure your business is out of touch. If your stationery is home-made, they will worry that your business is a hobby and you're not serious. Compliment your Letterheads and Compliment Slips with our great range of buisness cards.
Large Poster Printing in Wendover and Buckinghamshire:
Premium large poster printing from A3, A2 to A1 50+ copies in full colour print. Create customised large posters online using one of our professionally designed poster templates. Simply personalise the poster design with your details and we will print and deliver direct to you.
Extra Large Poster Printing - Large Format :
Who said size doesn't matter was clearly talking nonsense. Of course it matters. Our Big Posters from 1+ go all they way from A0, 40x60 to 2A0, printed on various paper finishes, including 180gsm Matt, gloss, UV Ink or 150mic matt, gloss laminated. For Large Format Printing in Buckingham and Winslow, we offers an effective service.
Website Design in Wendover:
We build fantastic mobile responsive websites in Wendover from as little as £299.00. These websites are mobile and tablet compatible with both hosting services and additional SEO development also available.  Please contact us for more information.
For instant quoting call us on 01296 340562 or you can email us your file at info@mediaprint-hub.com