Printed Fabric Exhibition Displays in Chelsea and Kensington
Fabric Display Stands are made up of the two main components: a strong, lightweight, tubular aluminium frame and a printed fabric cover. The 260gsm 'stretch' fabric cover is printed on the front and the reverse as standard. Designed to fit snugly over the frame, it is secured at one edge with a zip fastening.
Our fabric covers are all washable, changeable, and additional covers can be ordered separately.
These display stands give you a fantastic and superior presence at all exhibitions and are ideal for permanent indoor office or studio props.
For Fabric Display Exhibition Stands in Fulham, Chelsea, Kensington & Central London - www.mediaprint-hub.com
Media Print Hub  |  Suite 36, 88-90 Hatton Garden, Holborn, London EC1N 8PG  |  T 020 3026 6110
Fabric Banner Stands
from £86.40 for 1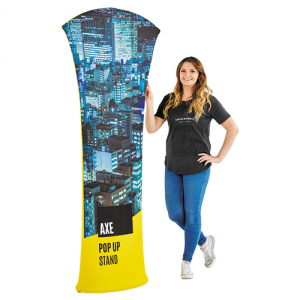 Axe Fabric Stand
from £140.00 for 1
Kangaroo Fabric Stand
from £125.00 for 1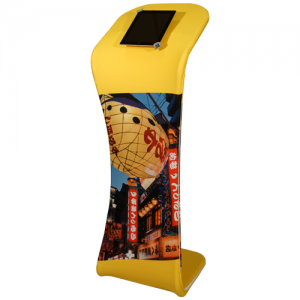 Osaka Fabric Stand
from £53.55 £65.55 for 1
Oslo Fabric Stand
from £103.55 for 1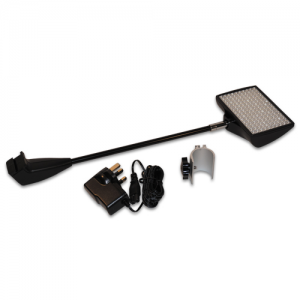 Fabric Stand LED Light
from £79.20 for 1